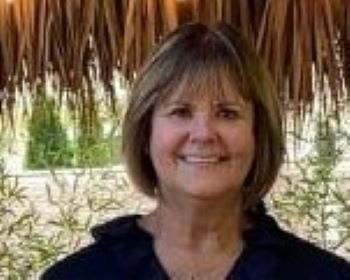 DONNA MURAWSKI: BOARD PRESIDENT
I am yet another New Jersey transplant, having moved to Milton with my husband 4 years ago. I retired after working 38 years as a speech-language pathologist working with multiply handicapped children. I have always had a problem knowing that there are people who go hungry in this country or have to choose between food and medication or rent/ utilities. I tried to volunteer at a local food pantry while living in New Jersey but wasn't able to do so due to work conflicts. When I retired I thought I would like to volunteer at a food pantry. I met Barbara Wright and everything fell into place!
I believe I have good organizational skills and was known as the "form queen" at work. I have developed forms to help maintain a workable food inventory and weekly shopping list as well as forms to help special events run more smoothly (e.g. Thanksgiving and Christmas distributions, fundraisers, etc.).
I enjoy working with all of the other pantry volunteers. They are a great, dedicated group of people who love what they're doing. I also enjoy getting to know the pantry patrons and am humbled by their appreciation and generosity: their giving of their help, making food for us, and donating money/goods back to the pantry whenever they can. This pantry has been a great experience!
LAWRENCE W. BIVENS, SR.: BOARD VICE-PRESIDENT
Lawrence has been a Christian for over 50 years. He has lived in Delaware for the last twenty-five years. While in Delaware, he became a member of 'The Water's Edge, A Wesleyan Church' in Milton and was elected to the position of Treasurer and Board Member over ten years ago. He has been involved in the MCFP with other family members from the first day that it distributed food. He is a loving husband of twenty-two years with five children; one of whom is in heaven. His children have given him ten grandchildren with one more to be born in August and one great-grandchild.
When he is not involved with The Water's Edge and the MCFP, he is a full-time math/statistic's instructor at Delaware Technical Community College and an adjunct math/statistic's instructor at Wilmington University.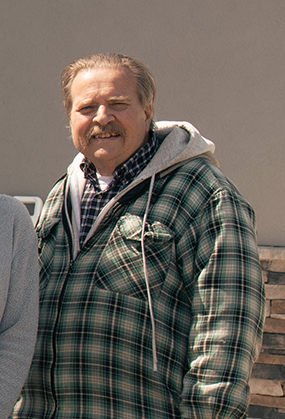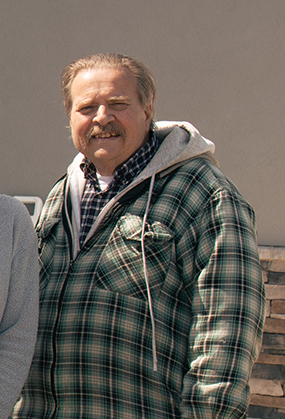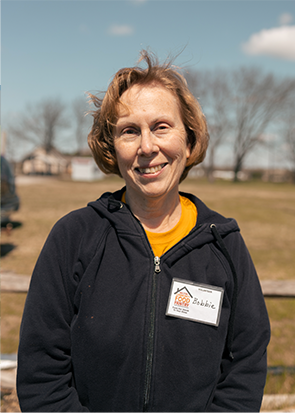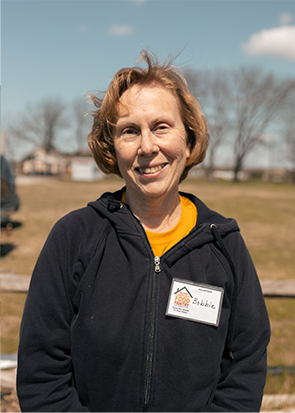 BARBARA HEMMINGS: TREASURER
Barbara "Bobbie" Hemmings moved to Milton with her husband, John, in February of 2019 but had begun volunteering at the pantry even before officially moving here. She retired in 2017 after teaching middle school and elementary Spanish in Mountainside, NJ for 25 years. Those Spanish skills have proven to be a valuable asset in helping those of our clients who have limited English.
In February of 2020, Bobbie became treasurer for the MCFP. Her many years as bookkeeper for her family's business and as treasurer for the Mountainside Education Association provided a wealth of experience for this position particularly as the pantry pursues grants and aid which will help the MCFP to expand and grow.
Bobbie and her husband are happy to have the opportunity to serve their new community here in Milton. The many dedicated volunteers who make up the MCFP are amazing people. It is an honor to work alongside them.
Tompall Toone joined the MCFP Board of Directors in March of 2021. He currently holds the position of Secretary for the Board of Directors.
Tompall lives in Rehoboth Beach, DE with his wife and two children. He was born and raised in Harrisburg, PA. After attending the University of Delaware, Tompall lived in New Castle county from 2006-2012. He moved to Sussex County in 2015 and is currently employed as a Project Engineer with Dogfish Head Brewery in Milton, DE. When he is not spending time with his family, he likes experimenting with the preparation of new foods.
What Tompall enjoys most about working with the MCFP is being part of a dedicated team focused on helping the organization to grow in order to better serve the community.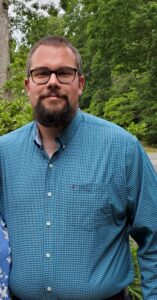 DIRECTORS AT LARGE:
ELAINE BROWN
PAULA COSTANZO
BRIAN DOLAN
ERNEST DUKES
DIANE HAKE
CHRIS NOONAN STURM
OPEN