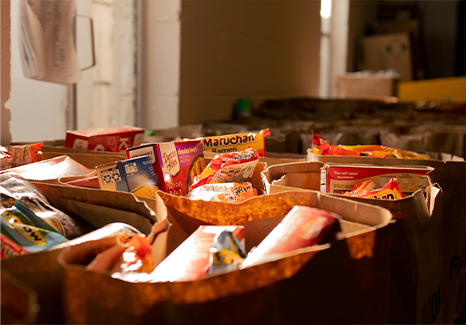 The following items are distributed and needed on a weekly basis:
We accept donations on Saturdays from 10:00 am until 12:00 pm. We also accept donations on the 1st and 3rd Monday of each month from 10 am until Noon when we distribute.
Canned Vegetables
Canned fruit (large and small)
Applesauce in individual cups
Canned pasta
Dried spaghetti or macaroni
Spaghetti sauce
Boxed macaroni and cheese
Baked beans
Canned soup
Ramen Noodles
Rice 1 pound bags
Cereal
Peanut butter
Jelly
Side dishes (e.g. Rice-A-Roni, Mashed Potatoes, Stuffing, etc.)
Tuna
Small and moderate sized items are appreciated as we cannot split large bulk packages.