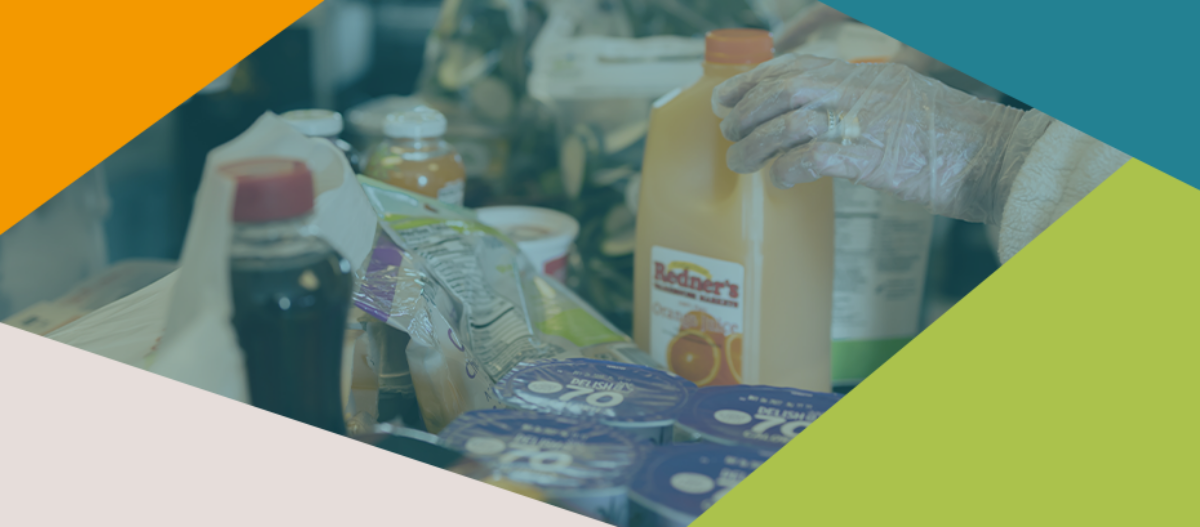 From Our Hands
To Your Home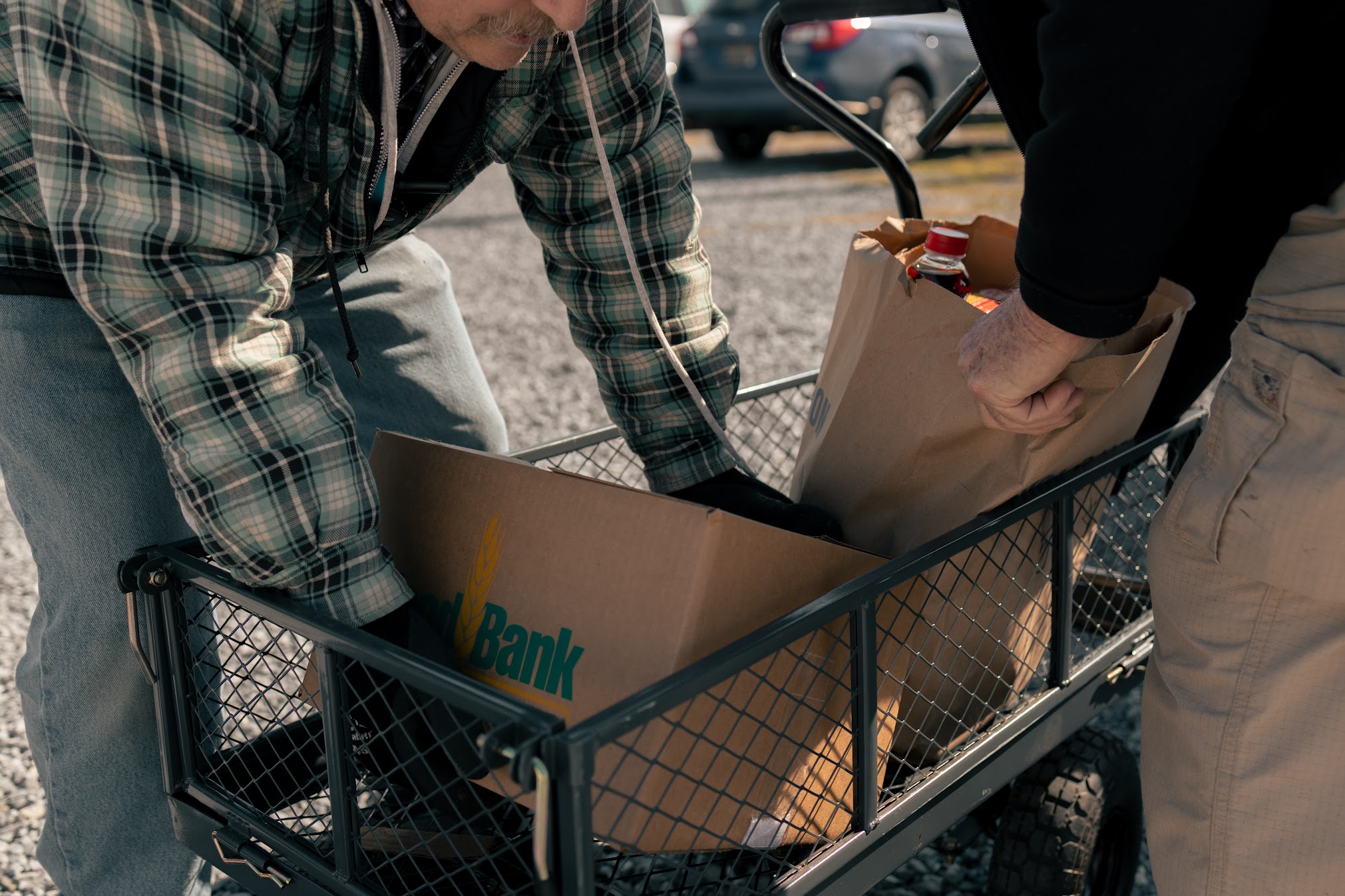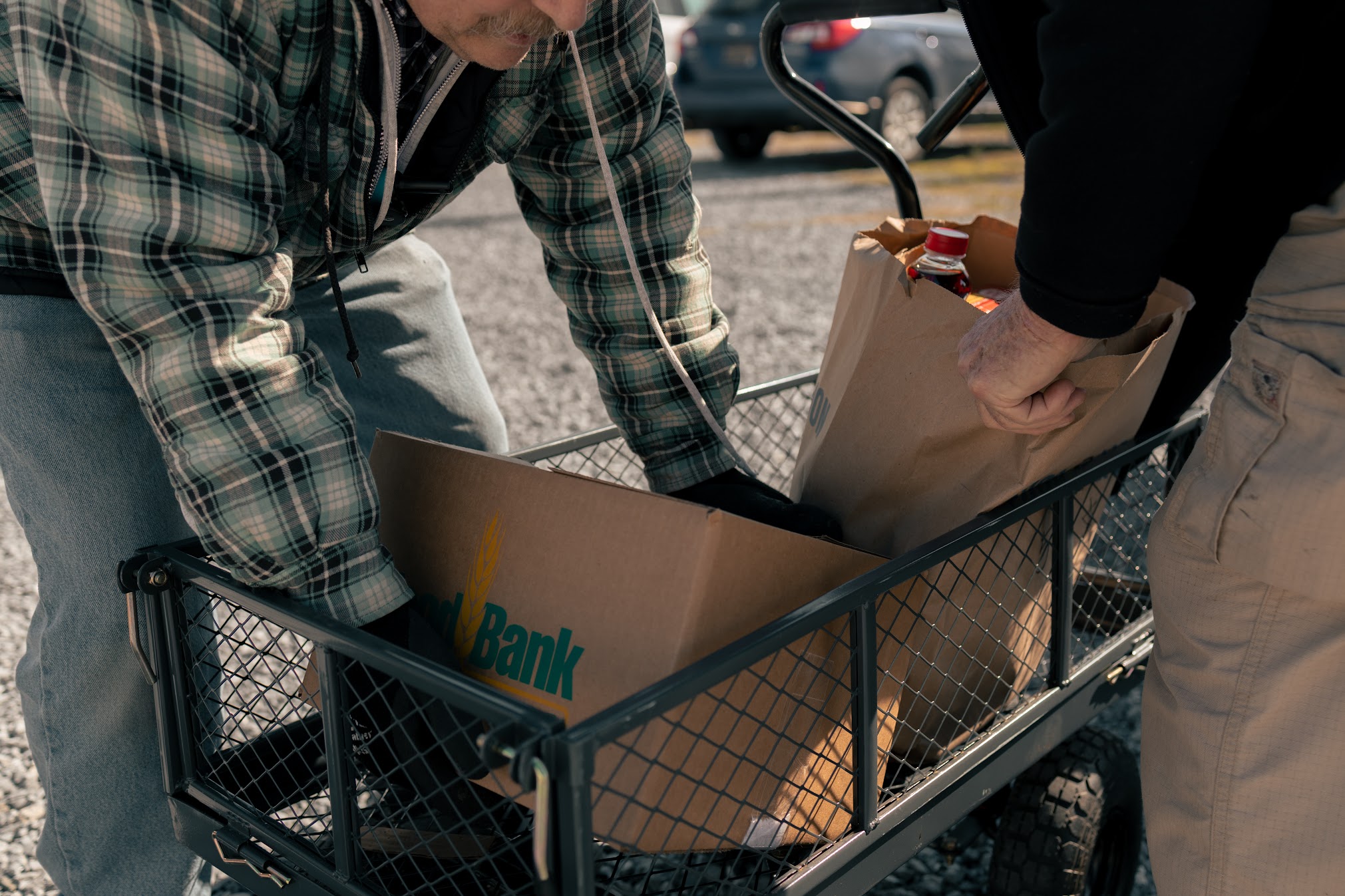 OUR NEXT DISTRIBUTION WILL BE ON MONDAY, April 3rd AT THE WATER'S EDGE CHURCH 9:15AM-12PM
NOTICE:
ENTRANCE HAS CHANGED DUE TO CONSTRUCTION. Please follow instructions from volunteers directing traffic.  PLEASE DO NOT LINE UP BEFORE 9:15 AM.
Our next regular distribution for the month of April will be on Mon., Apr. 17th.
REGULAR distributions will normally be held on the 1st and 3rd Monday of each month. Schedule changes will be announced as necessary.
Due to construction being done at the Water's Edge Church, there may be changes to where cars enter and exit during distributions.  Please be patient as we work to make our distributions as smooth as possible. 
Cars will be directed by volunteers on how to proceed through the lot, stopping at designated points for registration and pick up.
March 22, 2023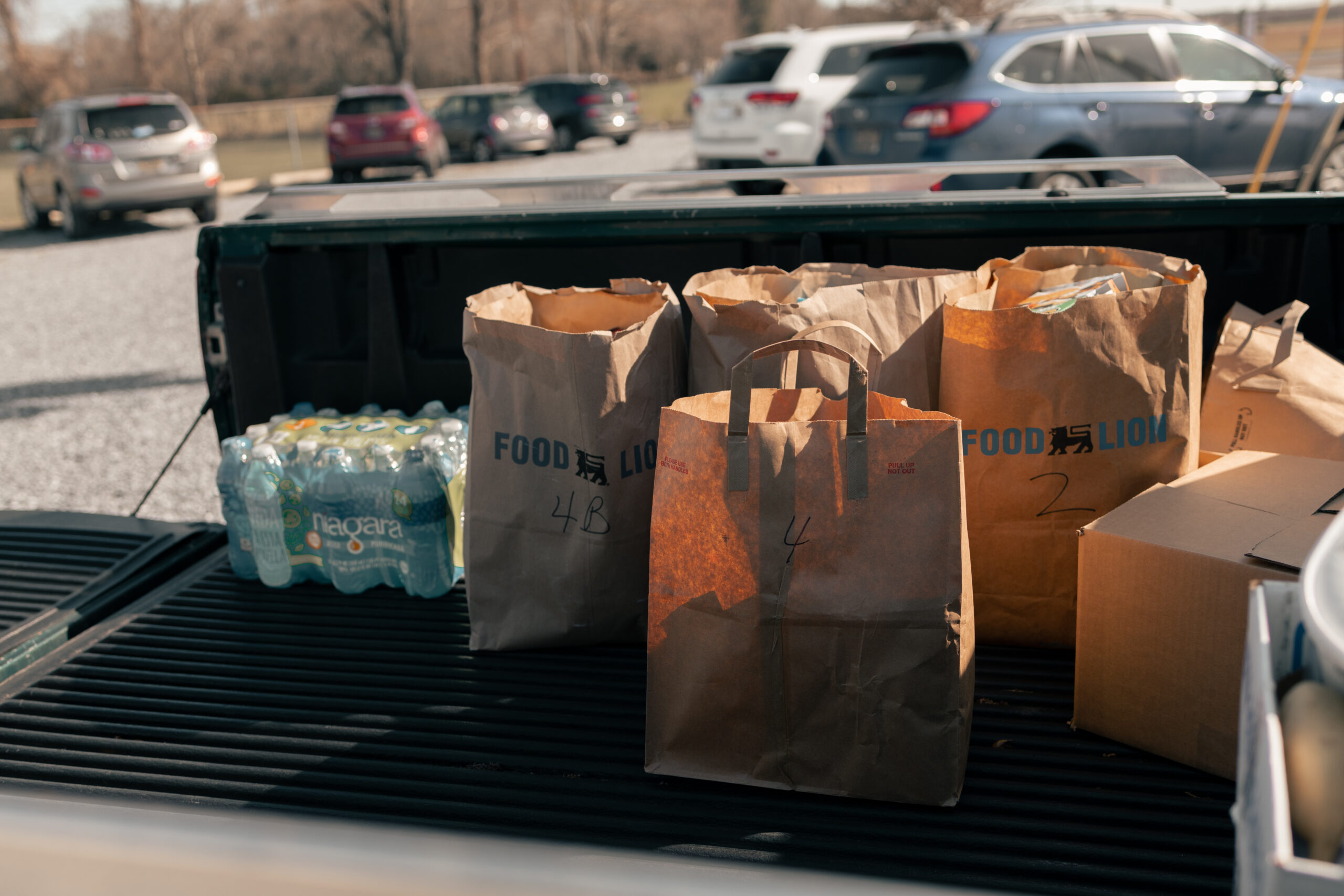 IN CASE OF EXTREME WEATHER CONDITIONS, PLEASE CHECK THE FOLLOWING SITES FOR UPDATED INFORMATION ON PANTRY DELAYS/CLOSINGS: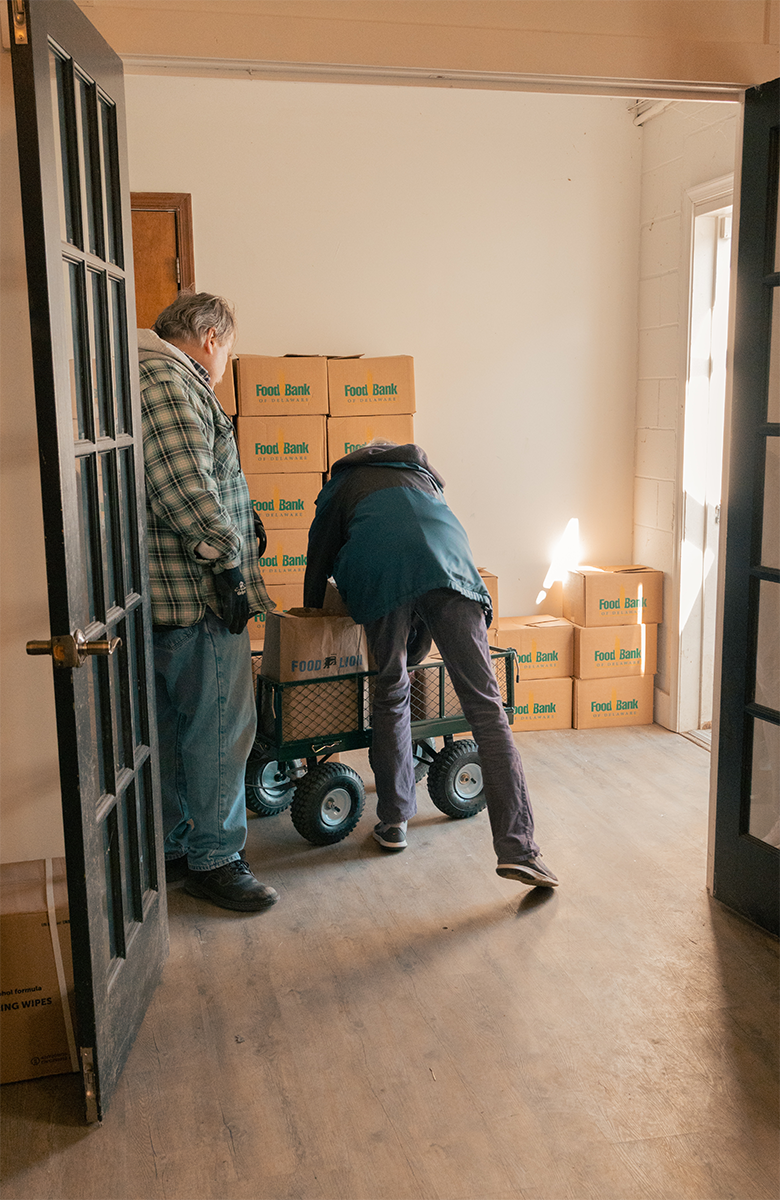 BUILDING CAMPAIGN
WE NEED YOUR HELP!
When the MCFP first opened in June 2014, we had 9 people come through our door. In 2019 we served approximately 14,550 clients, and our volume has increased steadily each year. Because of this rise in the number of people we service, we have now outgrown our current home. Therefore, we are in search of a new facility to serve as a more permanent home for the pantry and have established a "Building Fund" to work toward this goal. It is our hope that success in this endeavor will help us to expand the scope of our mission to feed those of our neighbors who are in need.
Click here to read the full article on the Cape Gazette website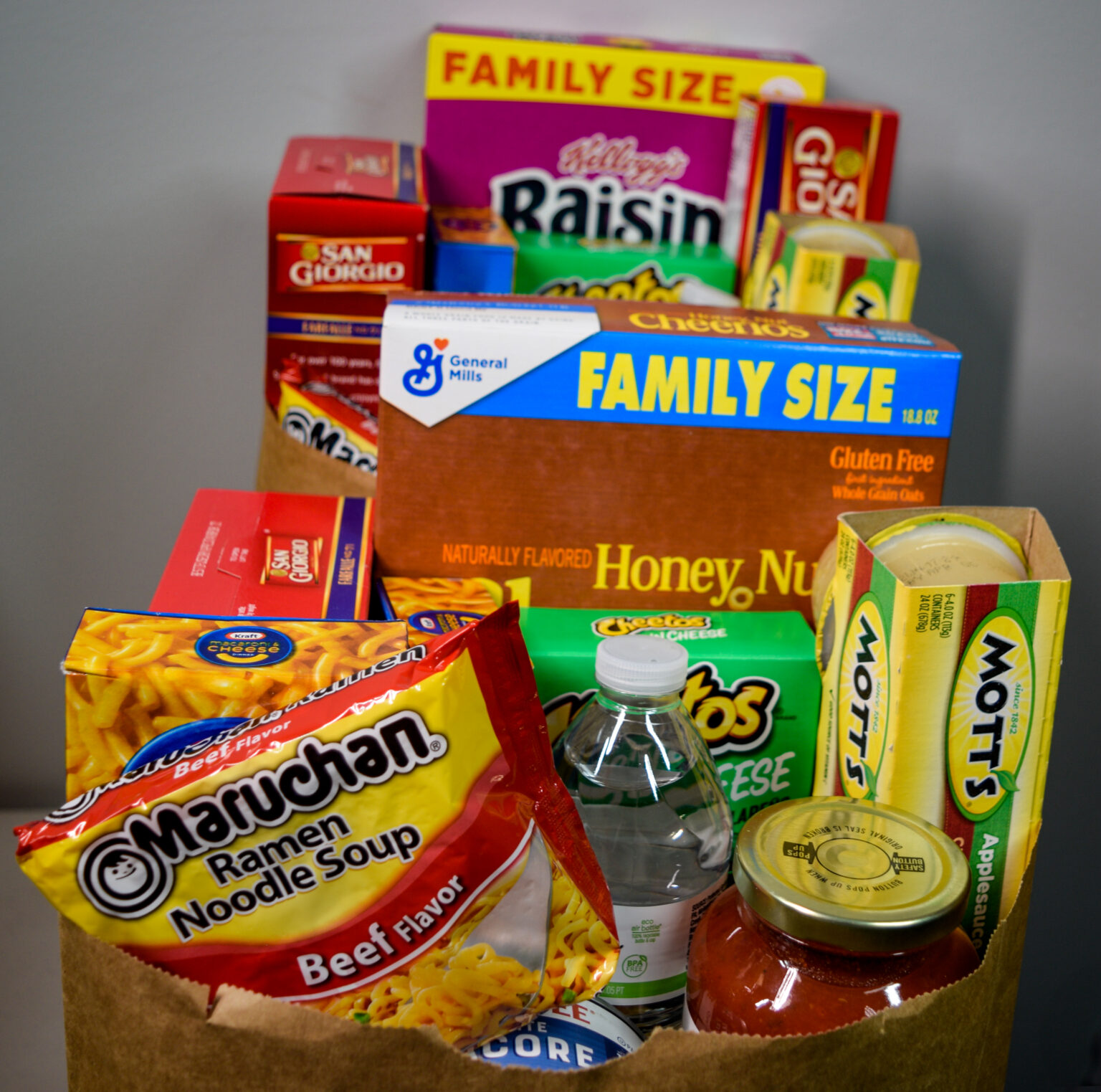 Donation Drop Off
Donations can normally be dropped off at the storage pod on the grounds of
The Water's Edge Church 
13275 Reynolds Rd.
Milton, DE                                            
Saturdays from 10 AM - 12 PM.
Please do not leave bags outside the pods if there is no one there to receive them.
If you have a large donation and need to schedule a specific time for drop off, please call 302-278-9557.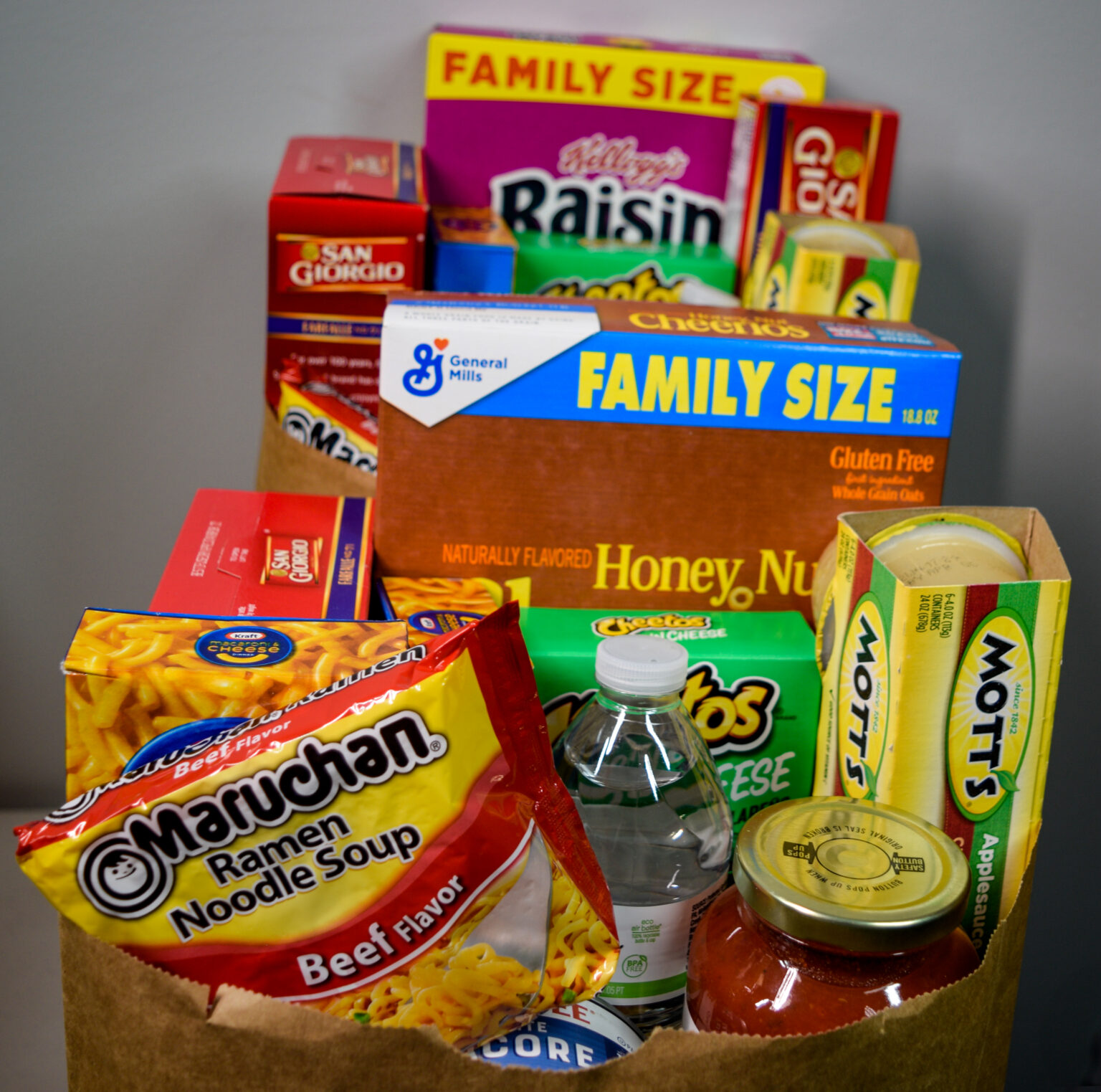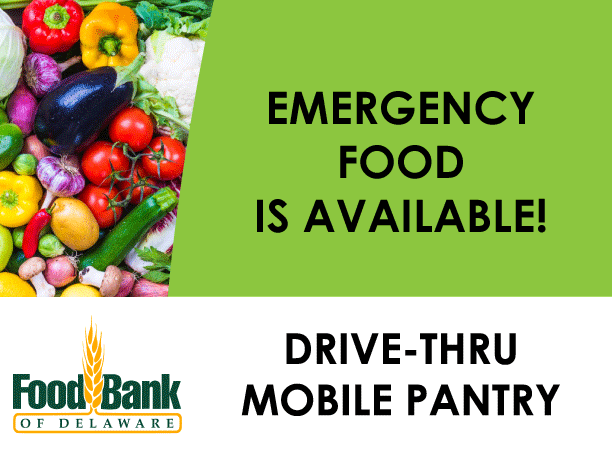 SUSSEX COUNTY
When: Monday, March  27 starting at 10:00 a.m. 
Where: Crossroad Community Church, 20684 State Forest Road, Georgetown
Register in advance:https://Mar27Sussex.eventbrite.com
KENT  COUNTY
When: Wednesday, March 29 starting at 10:00 a.m. 
Where: Dover Int'l Speedway, 1131 North Dupont Highway, Dover 
Register in advance:https://Mar29Kent.eventbrite.com                                        
NEW  CASTLE  COUNTY
When: Friday, March 31 starting at 10:00 a.m. 
Where:  Delaware Tech, 400 Stanton Christiana Road, Newark
Register in advance: https://Mar31NCC.eventbrite.com
YOU MUST BE PRESENT TO RECEIVE ASSISTANCE!
Please bring photo ID and proof of Delaware residency.
On-site registration will also be available! Service will be first-come, first-served. 
Please make sure your trunk or backseat is clear for easy loading.
If you are not able to attend the distribution, please visit www.fbd.org/get-help to learn about other ways the Food Bank and our network of partners can help you!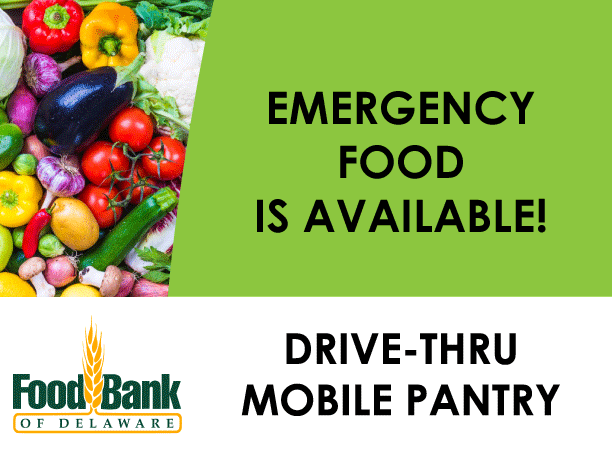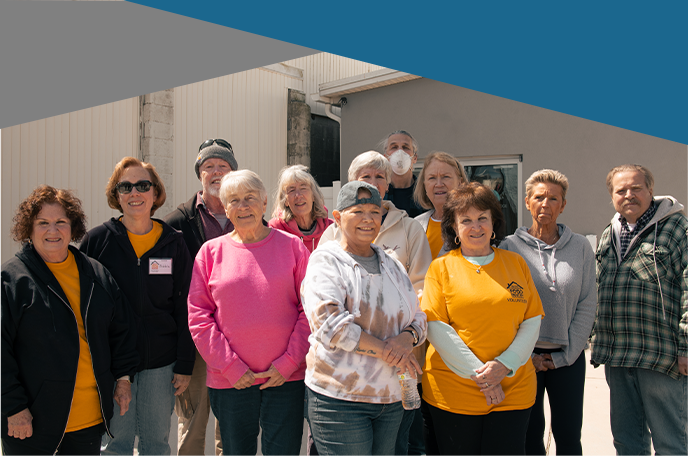 AND WE NEED YOUR HELP
Every family that receives food does so through donations from businesses, churches, farmers, local groups and individuals. If you'd like to help, reach out and ask how you can.
On Saturdays from 10:00 am until 12:00 pm we accept donations at our temporary location at Water's Edge Church. On the 1st & 3rd Monday of each month from 10 am until Noon we accept donations and distribute food.